Javan Bonds - Apocalypse, Zompoc Author Tips
What's your name?

Javan Bonds
About Javan Bonds
How can people get in touch with you?
Add me as a friend on my personnel Facebook page. Messages to my author page don't pop up if we're not friends, so they usually get by me.
What genre do you write it?
Zombie apocalypse. I'm about to release the beginning of a new series in the post-apocalyptic dystopian genre.
What literary pilgrimages have you gone on?
I'm a visually impaired, almost deaf and in a wheelchair so I don't travel much or do crowds. The day before Labor Day, however, I did visit the Columbus ships, replica caravels of the 15th century wooden sailing vessels, down in Guntersville, Alabama. They were the original inspiration for the Viva Ancora in my series.
Does writing energize or exhaust you?
Neither, that I noticed. I take heart medication that slows my heart rate, so I'm going to be exhausted at some point no matter what.
What are common traps for aspiring writers?
That you must be published by one of the major publishing companies. Trade publishers are obviously going to steal from you and they don't even lie about it. Independent publishers, sometime, make it sound like they want to do what's best for you, but are really only worried about taking half your profits.
What is your writing Kryptonite?
Alcohol. Not that I'm some kind of wino, but on the rare occasion I get even slightly tipsy, I'm too busy giggling to write.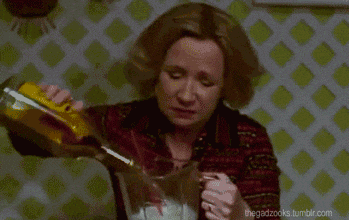 Do you want each book to stand on its own, or are you trying to build a body of work with connections between each book?
Well it's a series, so the connections are pretty obvious.
How did publishing your first book change your process of writing?
At the time, it didn't. It has taken several publications to realize how I should've done it differently. I learn something new every day.
As a writer, what would you choose as your mascot/avatar/spirit animal?
A Capuchin monkey. If you know my series, you know why.
What's the best way to market your books?
The only way I promote is through Facebook. Being blind, I can't use Twitter or any of the other platforms. You just have to spend time in the Facebook groups directed at your genre and engage people one on one.
How many hours a day do you write?
When I'm not promoting, I'm writing. I don't have the time to waste on friends and family. Most days, I get in 14 hours of work.
If you didn't write, what would you do for work? Or do you work full time?
I was an unemployed loser before I started writing. If I didn't write, I would still be an unemployed loser. Actually, I am, I just work.
What one thing would you give up to become a better writer?
I don't have much else to give up. I already kicked nicotine, caffeine, aspartame, bleached flour. I guess I could give up my occasional milkshake... but it better be worth it, dammit!
Would you like to read exclusive stories?
Check out this link.
Become a Patron!
Check out the quiz before you go.